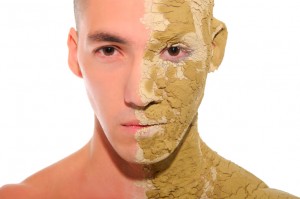 "I waited patiently for the Lord; he turned to me and heard my cry. He lifted me out of the slimy pit, out of the mud and mire; he set my feet on a rock and gave me a firm place to stand. He put a new song in my mouth, a hymn of praise to our God." [Psalm 40:1-3]
I simply love the imagery of this Psalm. Imagine being stuck in a pit of mud, slime and mosquitoes. Or better still, imagine being stuck in a pit of unrealistic expectations, endless to-do lists, and the hopelessness of a life without meaning. We struggle, we fight, we live exhausted lives in the pit of despair, depression and denial. But are we ready to cry out for change. 
First Questions: "What is your pit of mud and mire? (ambition, affluence, loneliness, fear, bitterness, control, laziness?)
We must be willing to get rid of the life we have planned, so as to have the life that is awaiting us. — Joseph Campbell
The Psalmist doesn't say much about how they got in this situation, probably for obvious reasons (embarrassment), only that they were powerless to get out on their own. In the midst of a crisis, many people are ready to remember God. We cry out to God: "remember me, have mercy upon me, save me!" And then, here's the most powerful part of this Psalm, "He turned…" God has not set the universe in motion and then stepped away to watch it run, usually down. That's deism and I'm not a deist. God interacts with us, engages us, listens to us and helps us when we ask for it, although not always the way we ask for it. God doesn't owe us a thing, we have no right to expect God will or should do what we ask (He's not Santa you know) and we have no right not to receive the consequences of our actions. But God turns…
 When you forgive…you heal. When you let go…you grow. When you cry out to God…you surrender. When you love unconditionally…you show others Christ's love
Second Question: What do you want Jesus to do for you? 
I would image that in a pit as described I would just ask for relief of any kind, but the psalmist writes that (1) God turned (2) God heard and (3) God responded. But God's response is greater than anything we would have asked for. He set my feet on a solid rock, gave me a firm place to stand, and then He put a song in my mouth. In this short passage God restored security, purpose and joy. 
None can sing a new song who has not the new life. But many who have the new life seem to have lost the song. The first thing that goes when we begin to backslide is the joy of the Lord.       — Evan H. Hopkins
Third Question: What is your story, what is your song?  (i.e. what has God done in your life that others can benefit from?)
Try and answer these questions before you proceed. But if you're ready to move on consider the following. If you life is built around any of the four common motivations in life, you may want to think about muddy pit again.
(1) Family, (2) Career, (3) Health & happiness (4) Possessions
If you think about it, all of these can be taken from you. We've seen it before and I will happen again. So… What is your Solid Rock, Firm Foundation, your New Song?