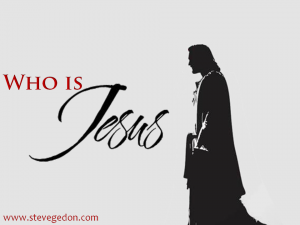 I believe more people are afraid of the reality of grace than not. Grace, as defined in the Bible, is confrontational and deeply troubling. It demands a response and says this is the right way to live and to be human. In the face of grace all our delusions, well crafted excuses and alternative realities are blown away and we are confronted with the bare truth of love and forgiveness. No one, I believe, can taste even the smallest morsel of grace and leave the Table looking for something better. It is not that we have tried Grace and found it wanting, but we have found it challenging and left it untried. More often than not, we fear the embrace of Grace, we fear the changes we may have to make and the potential we will lose our independence in the process. For those who live in "Its-All-About-Me" land, Grace is a dirty word.
Does this help to make better sense of why Jesus who came to teach with Grace and Truth, did not have philosophical debates, but caused terror in the social fabric of our lives. People didn't debate him, they sought ways to kill him.
Are you frightened of Grace?
Do you understand it? What you will lose and what you will gain?
Today's lesson is on the power of Grace to change the world.
Sermon Notes 11.23.14 Jesus as Grace Sower
Audio Files